Welcome to the gelcoat repair page. This is our tutorial on how to repair minor scratches in your boat's gel-coat finish. The images here are from sample repairs made to a finish utilizing metal flake (poly flake) clear and also to the white interior gelcoat.
Most boats are constructed using the vinyl ester resin system where MEKP (methyl ethyl ketone peroxide) is used at a ratio of about 2% to catalyze the resin. Resin is also treated with a cobalt napthalate "promoter" and typically has a purplish hue to it. Without the cobalt and MEKP combined, you may not get the desired results.
I purchased the materials necessary for this project from US Composites. They aren't paying me to promote their product or anything, I just like to mention the places where I have had good experiences so that anyone browsing this page might have a little extra trust in one of the thousands of companies out there selling on the web. You can find them at www.uscomposites.com
Before you begin, you should be prepared to gather up some materials. Namely, you're going to need:
Clear gel-coat - **CLEAR gelcoat is NOT the same as just using plain vinly ester resin, DO NOT USE your off-the-shelf gallon can of resin thinking that it will cure and be "clear" if you don't put anything in it
White gel-coat (or the color of your choice)
A few ounces of MEKP - methyl ethyl ketone peroxide
A few ounces of "surfacing wax", a styrene liquid with dissolved parrafin wax
UNWAXED paper mixing cups, a waxed mixing cup is very bad, having nothing to do with the "surfacing wax" mentioned in item number 4 above
Toung depressors or some sort of mixing sticks
Wax paper, again this "wax" has nothing to do with the "surfacing wax" mentioned in item 4 above
-or- Saran Wrap (an alternative to waxed paper)
Wet/dry 3M aluminum oxide sandpapers, from 120 to 1500 grit
Rubbing compound, in this case I used a product called MetAll (a metal polish), but a true rubbing/buffing compound is much better
Your choice of boat wax, something to finish off the project with a shine
Precision gram scale
Roll of paper towels and some rags
Gallon can of acetone (CH3COCH3)
**TO BE UPDATED WHEN TIME PERMITS***:Generally, what you are attempting to do is fill in the gouge left in your boat by whatever unfortunate event put it there. The first thing you do is sand down the area so that the gel-coat will adhere. Then you mix the gel-coat, apply it to the scratched area, cover with wax paper and sand, buff, and wax.
The photographs of this process are: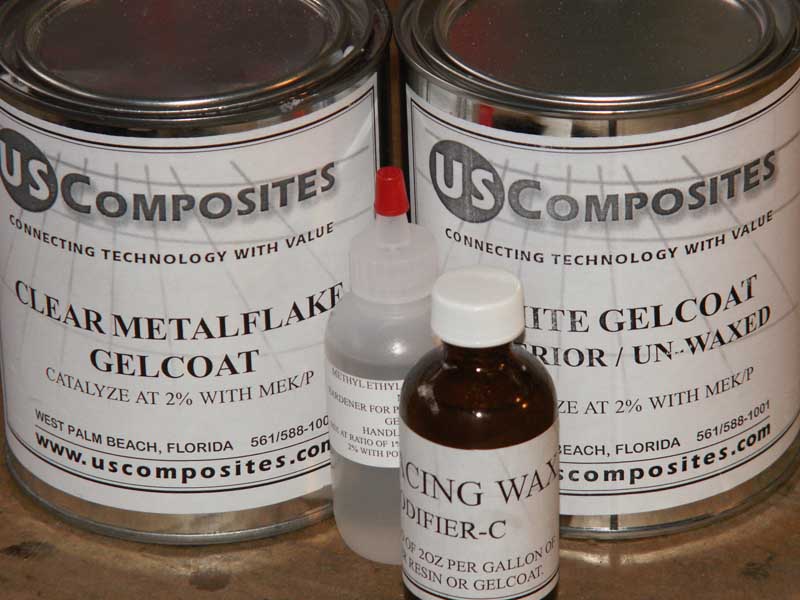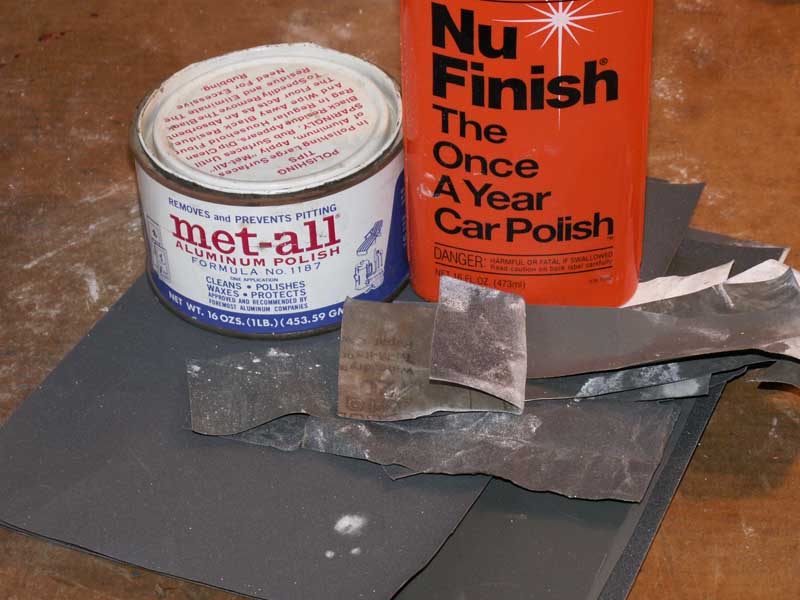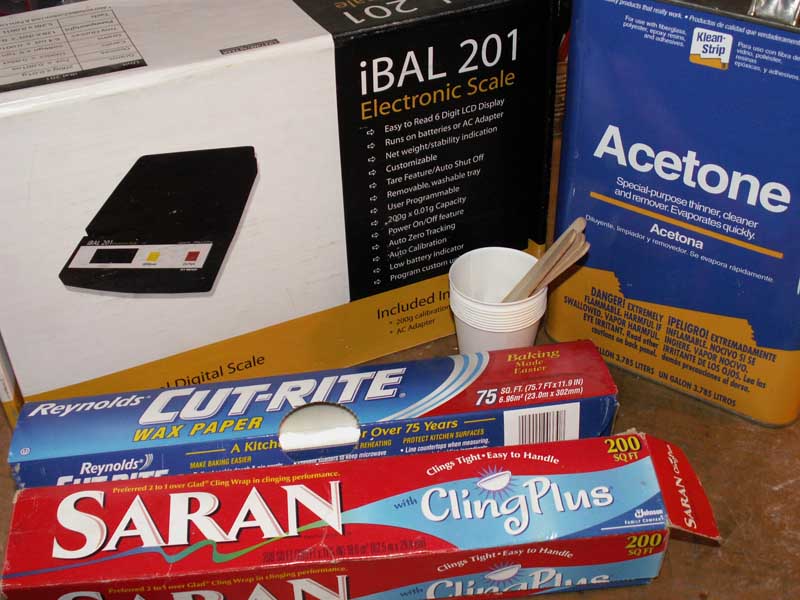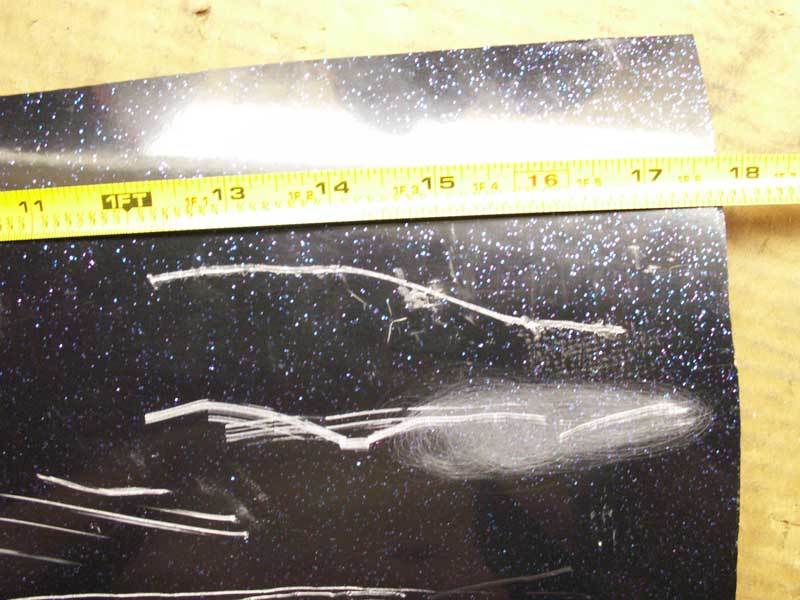 above: the scratch BEFORE, below, the same corner of the test piece AFTER. the unfinished area to the lower right of the after picture is a work in progress. however, you can see how the two primary gouges have been sanded away.